The 2005 Fall Oughtred Society Meeting
The fall 2005 meeting was hosted by Debbie Douglas at the MIT Science and Technology Museum. Debbie was a gracious host and the meeting was well worth the trip across the country for me.

Debbie has asked for all that will to fill out a survey on what are the important elements in describing slide rules. The Museum is trying to develop standards for describing slide rules in general. The more input the better. The third page has instructions for returning it to Debbie.

The actual OS meeting was on Saturday. A session open to the public was held on Friday afternoon as a general introduction to slide rules. About 30 people were there of which about half were from the general public.


Debbie Douglas opening the Friday show and tell meeting.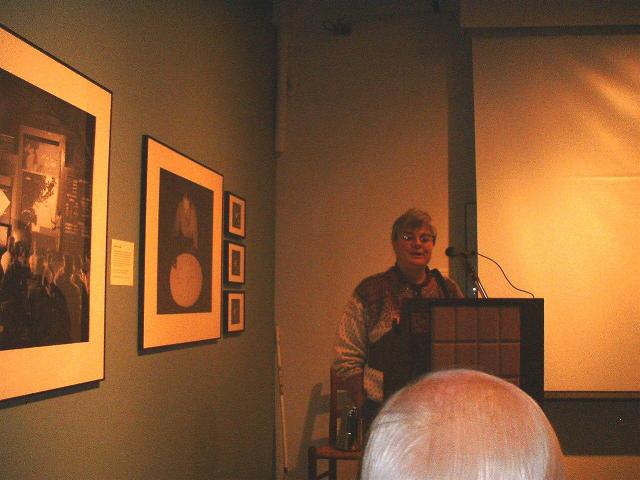 Tom Wyman giving a general overview of slide rules.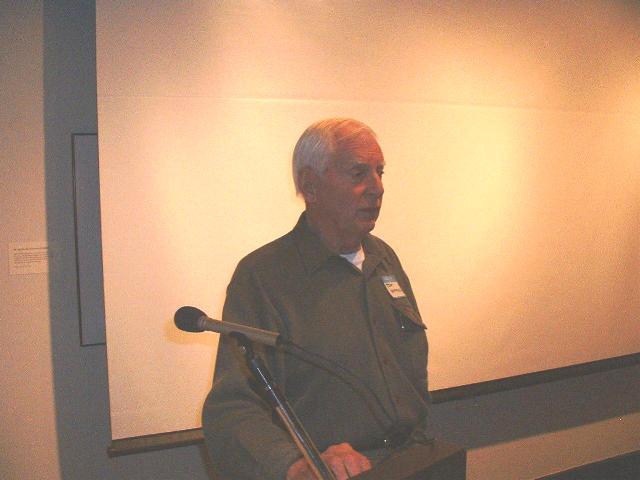 This picture is of the audience while Joe Pasquel gives a demonstration on using slide rules.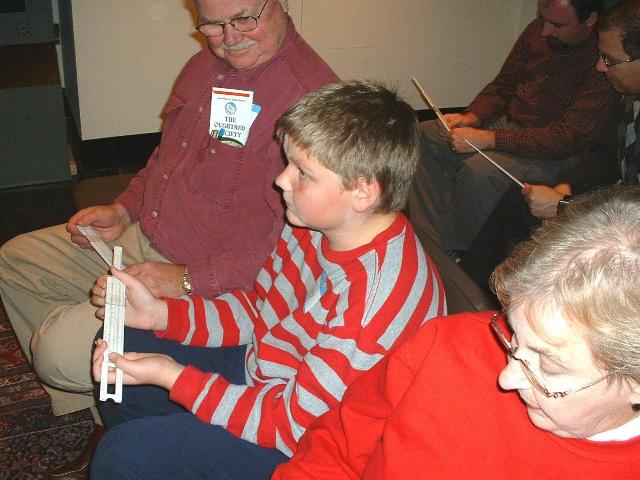 This picture is of MIT Museum visitors learning to use slide rules.


The meeting on Saturday was typical with a good showing all kinds of slide rules and calculating devices.

Pictures of the display tables on Saturday

MIT was given the K&E archive collection about two years ago. The museum is in the process of cataloging and documenting the collection. The goal is to put a catalog and scans of all items on the web within a year. Currently the collection is stored in 64 drawers in a large cabinet behind the scenes at the museum. For this showing the drawers were brought out to a work area and laid out for viewing. The contents of the drawers are as they were originally found. Most of the collection is in boxes in the drawers and not visible. Some items are laying loose in their drawers. It should be noted that there are items here other than slide rules. There is also K&E competition's products shown. Most are tagged with a "F.S." number. F.S. means Factory Sample.

One of my personal highlights of the meeting was to meet Gerd Keuffel. Gerd is the great grandson of the founder of K&E. He brought a family treasure, his great grandfather's personal slide rule.

Gerd Keuffel and his great grandfather's personal slide rule