Oughtred Society Spring Meeting for 2009
The June meeting in Mountain View was interesting and different than most meetings. The meeting was dominated by the auction of the Osborne Price collection. The collection occupied 16 plus tables. It was almost overwhelming. A few people brought items for viewing and sale of their own.
The Price collection contained abaci, many slide rule and science books, many types of slide rules, and other scientific instruments. This portion of the auction raised more than $10,000 for the estate of Osborne Price.
Deborah Douglas of the MIT Science Museum brought several strange slide rules from the K&E collection that she had questions about. As usual the members were able to help her answer some of her questions.
We had one traveler from far away places. David Gamble came from New Zealand for the meeting. David brought a few items for display. The most impressive was a bound volume with detail pictures of his collection. David was also able to visit some of the local collectors on Sunday. It was nice to meet David.

The meeting ended with the usual back yard dinner at Tom Wyman's house and desert at Bob Otnes' house. Just to view some of Bob's collection makes the whole trip worthwhile.
The Osbore Price Collection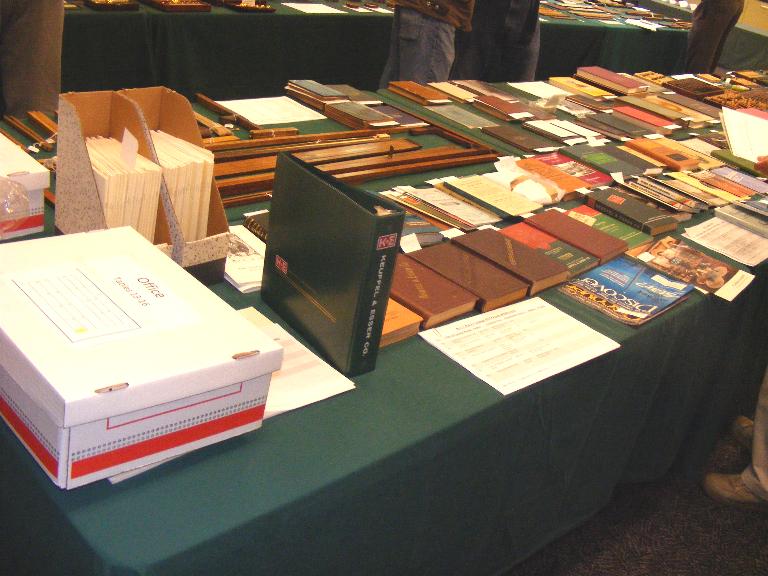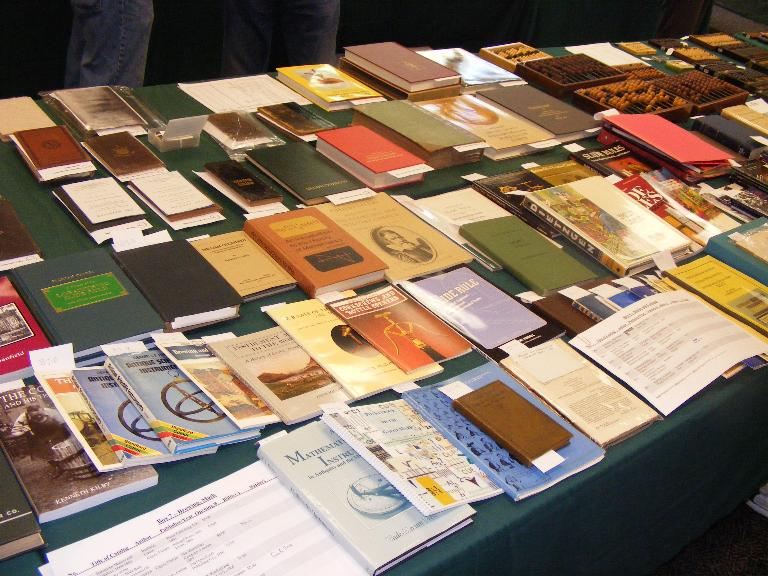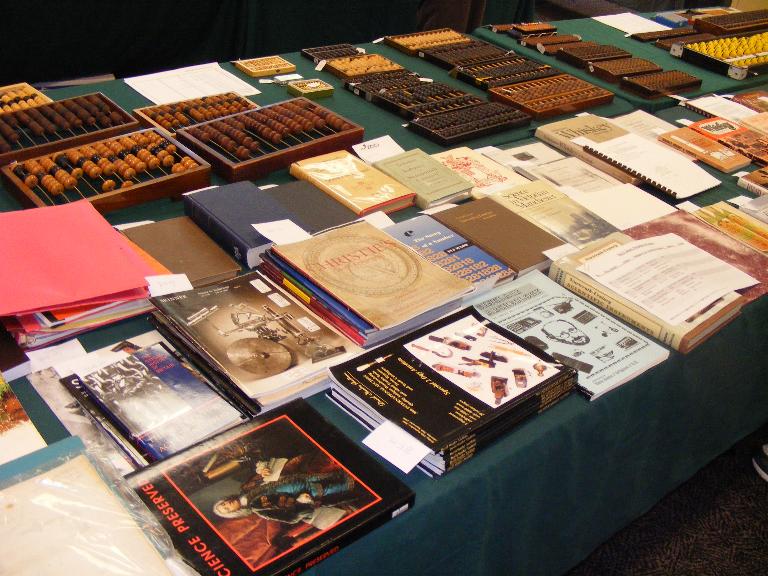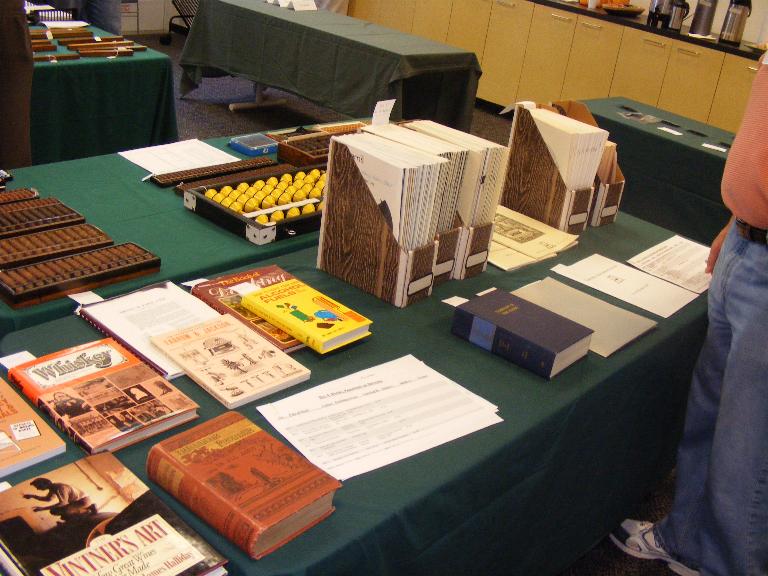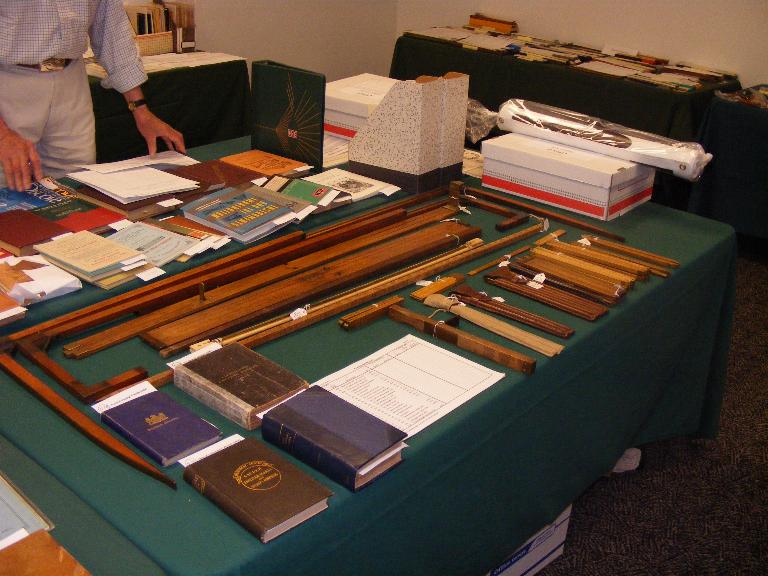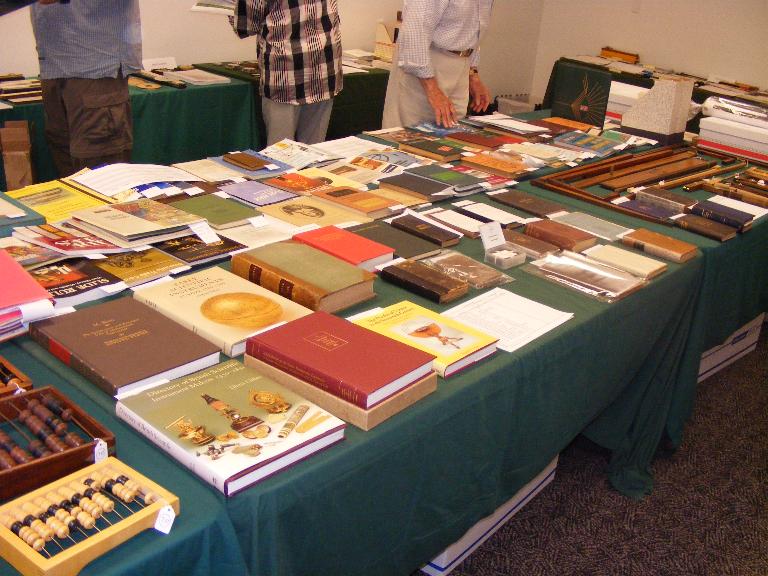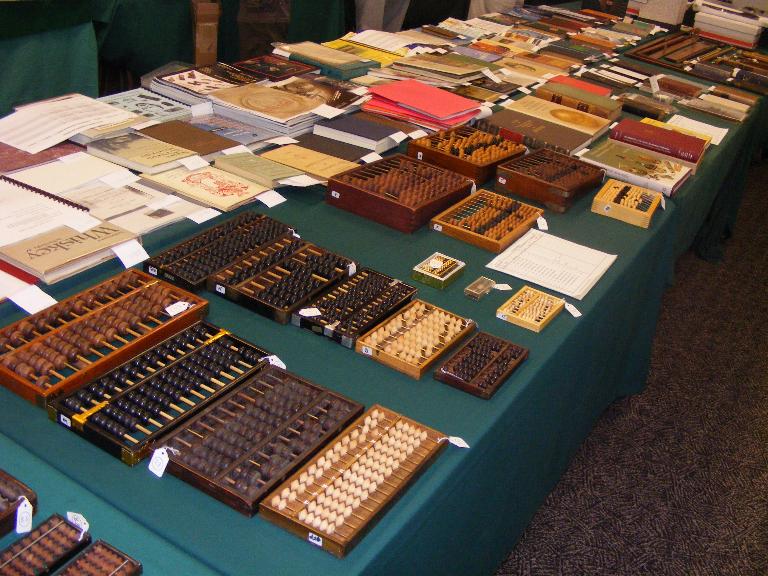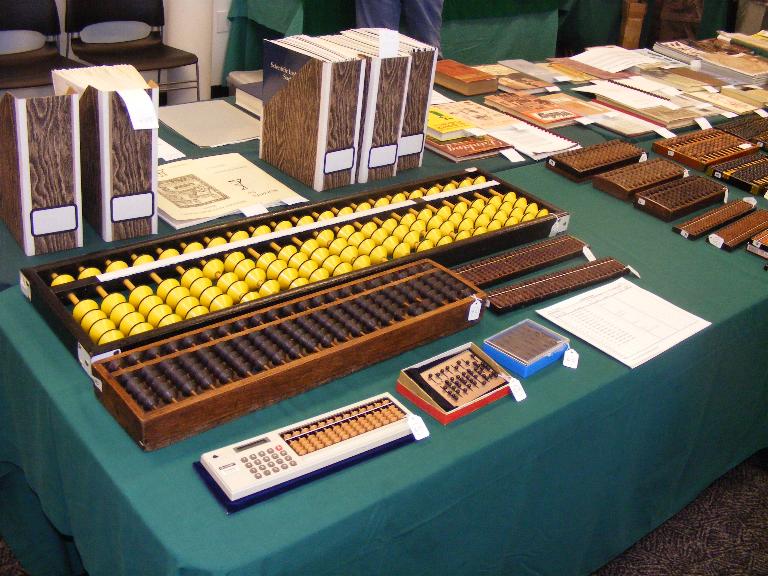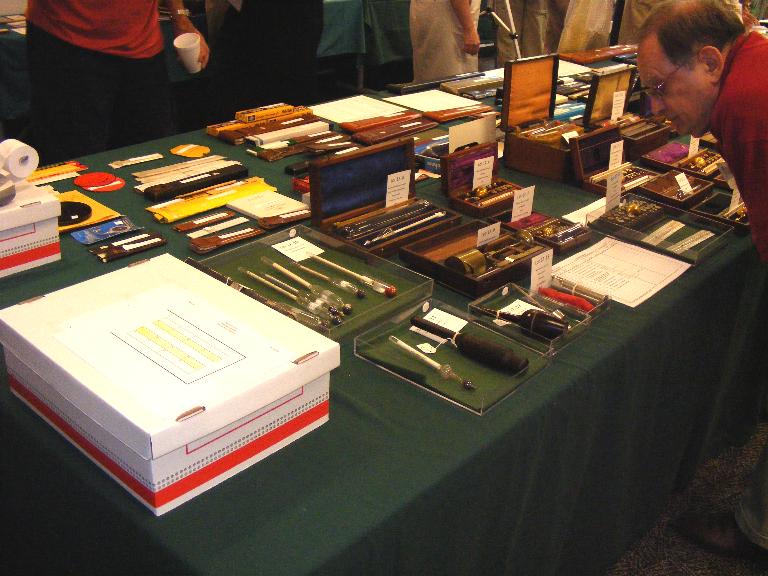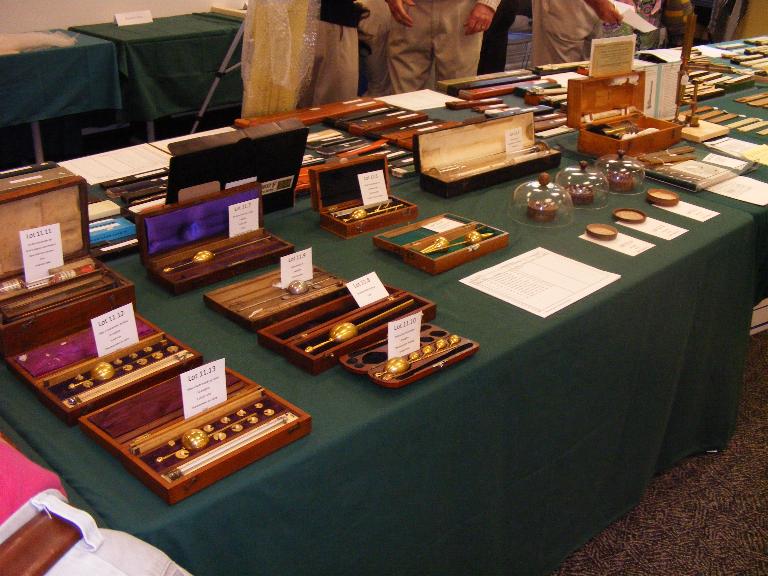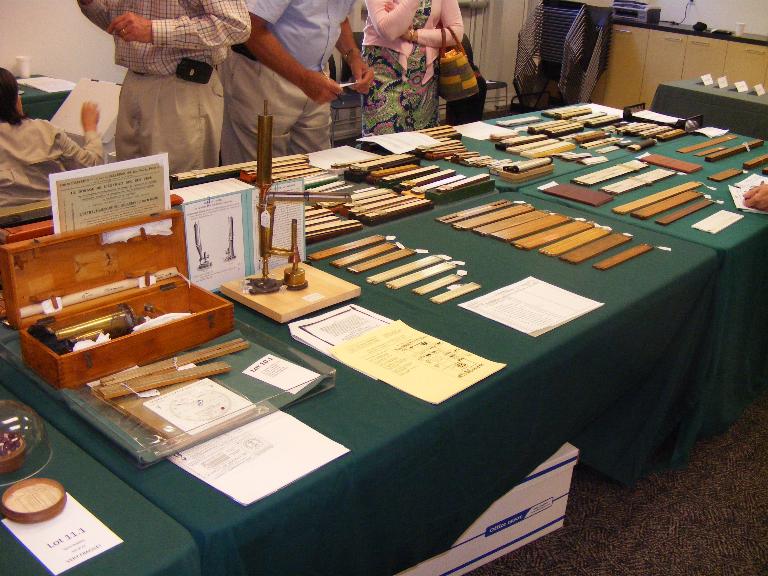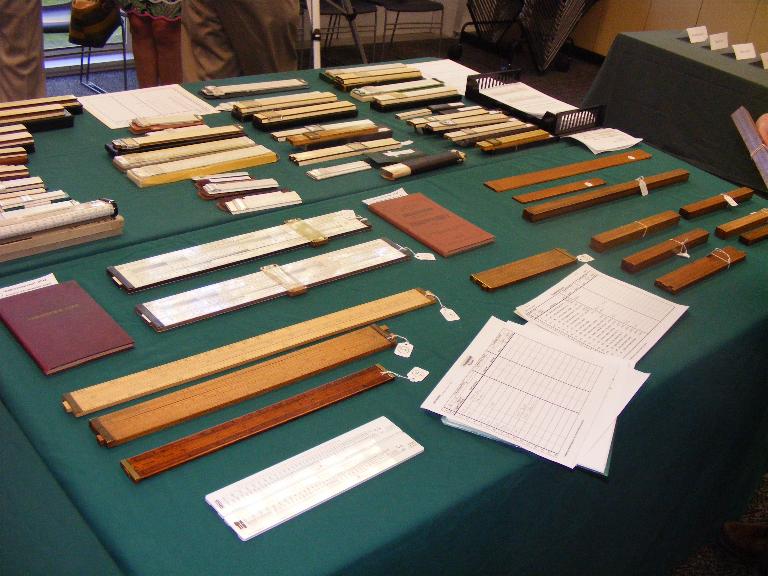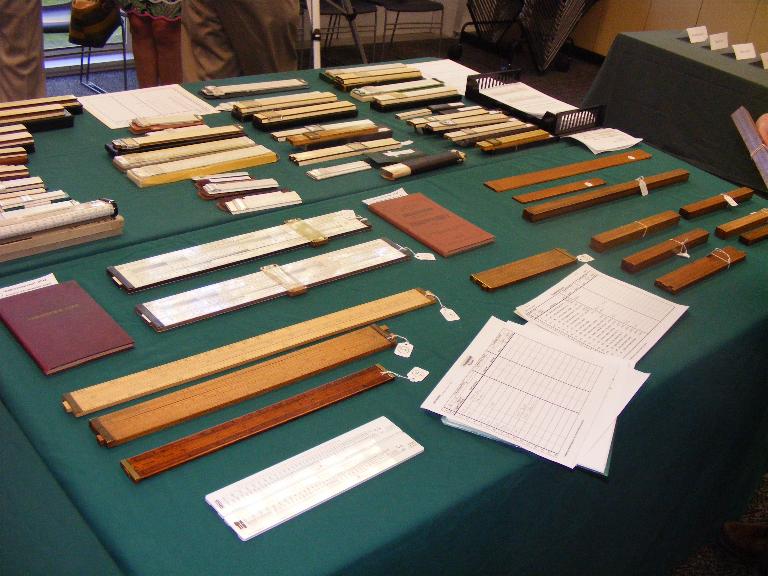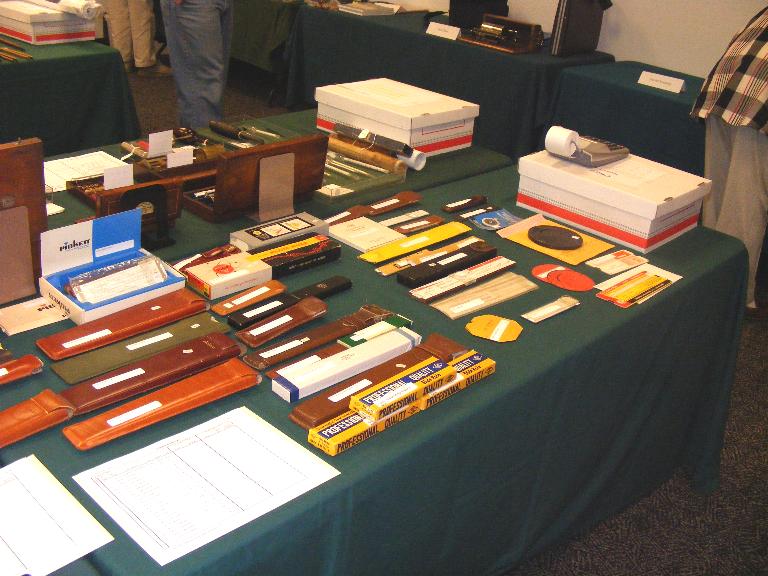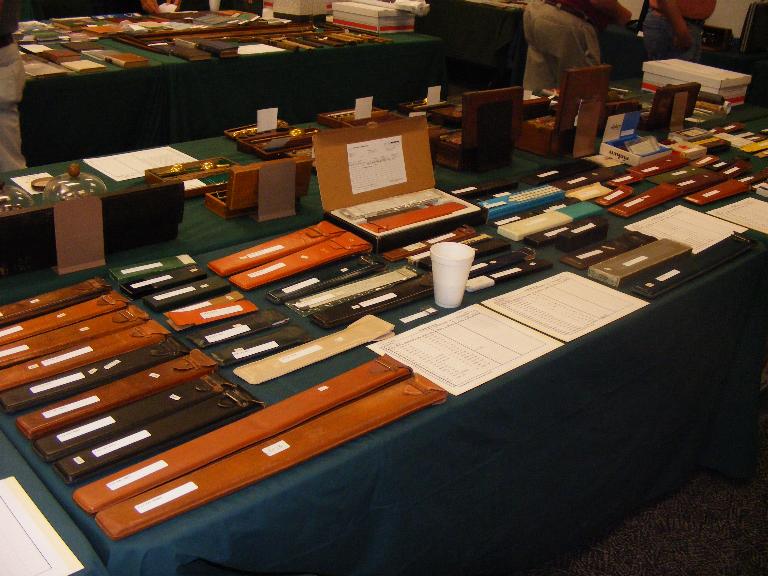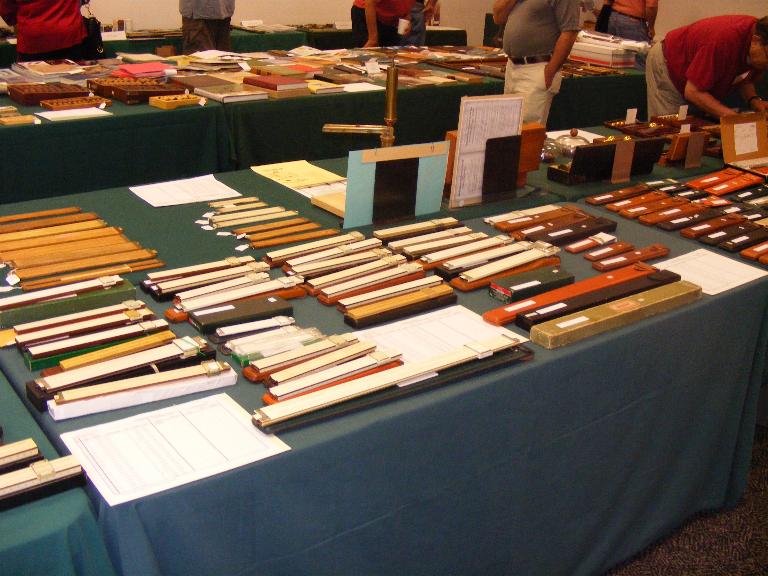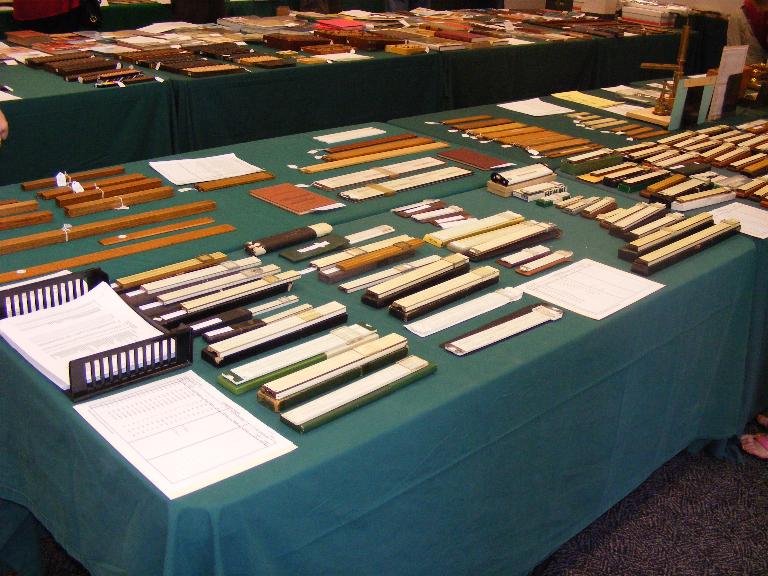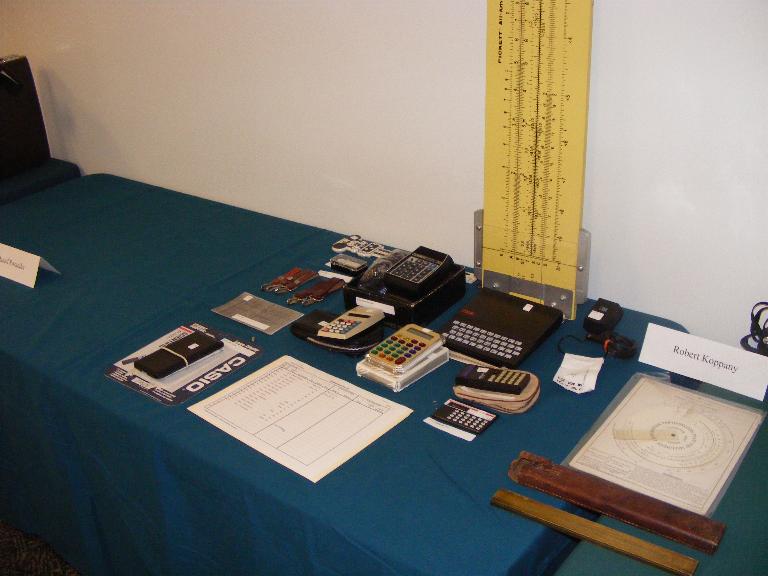 Bob De Cesaris' Table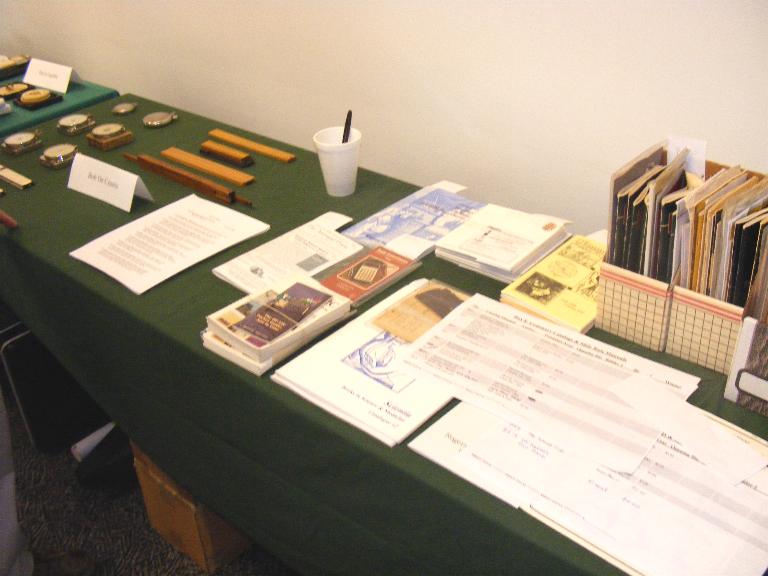 Bob Otnes' Table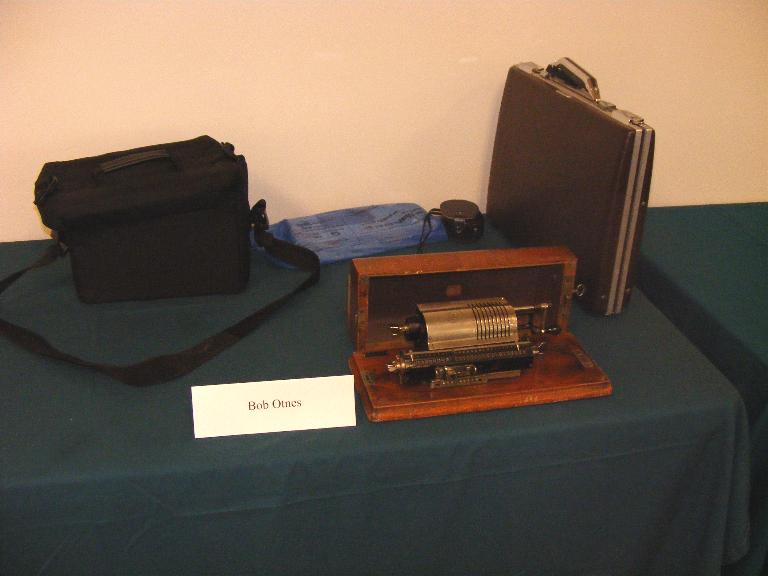 Clay Castleberry's Table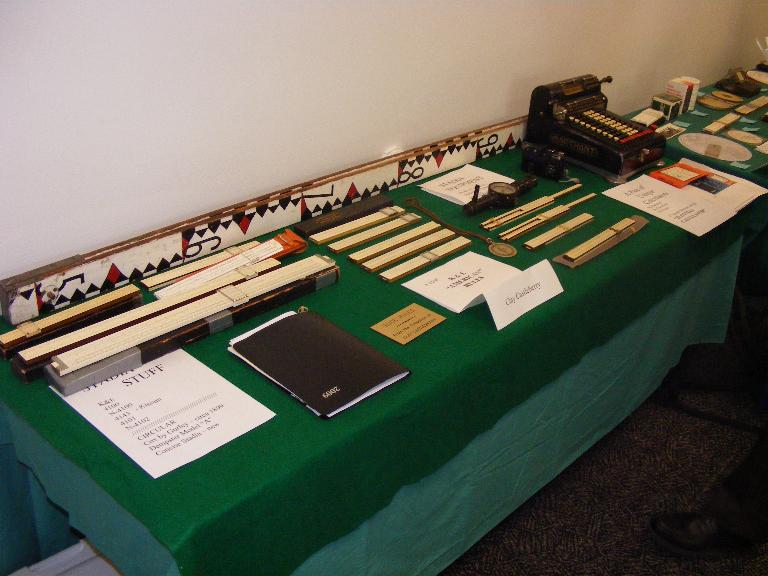 Conrad Schure's Table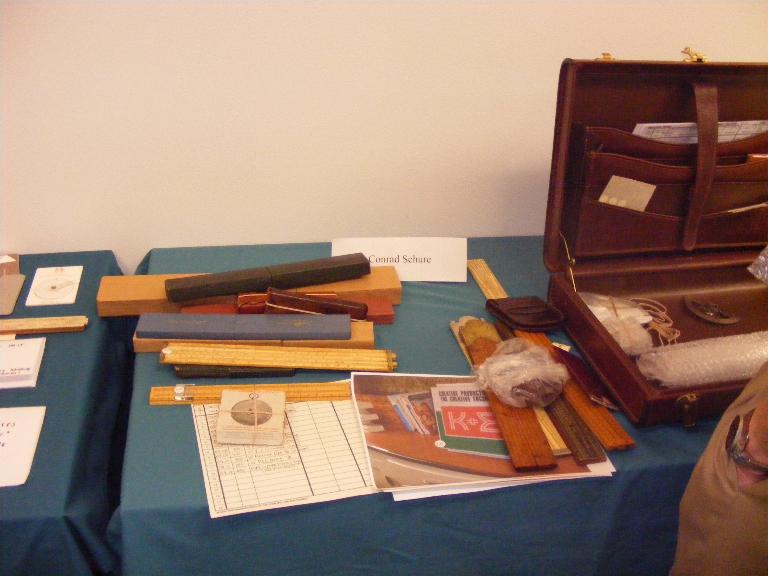 Curtis Jones' Table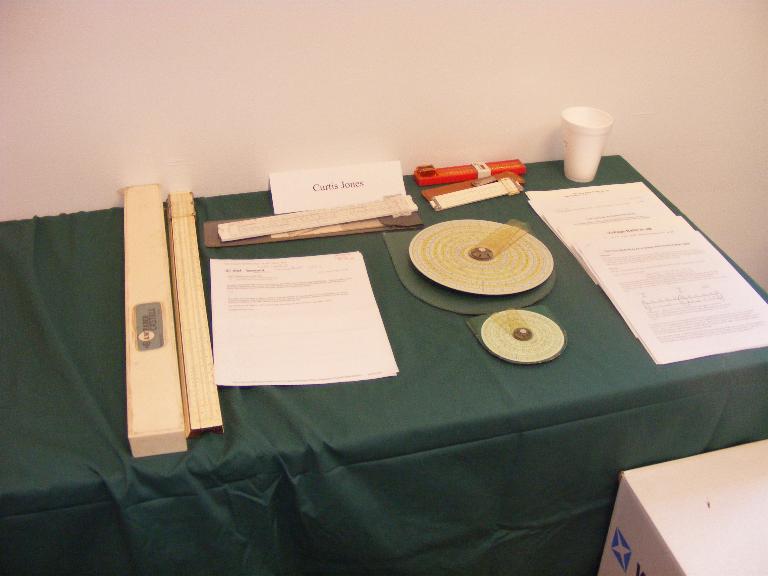 David Gamble's and Ron Knapp's Table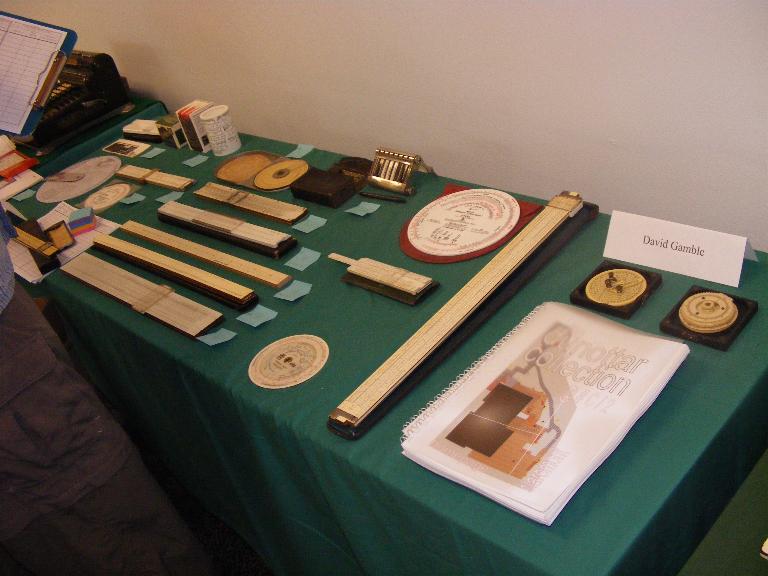 Deborah Douglas' Table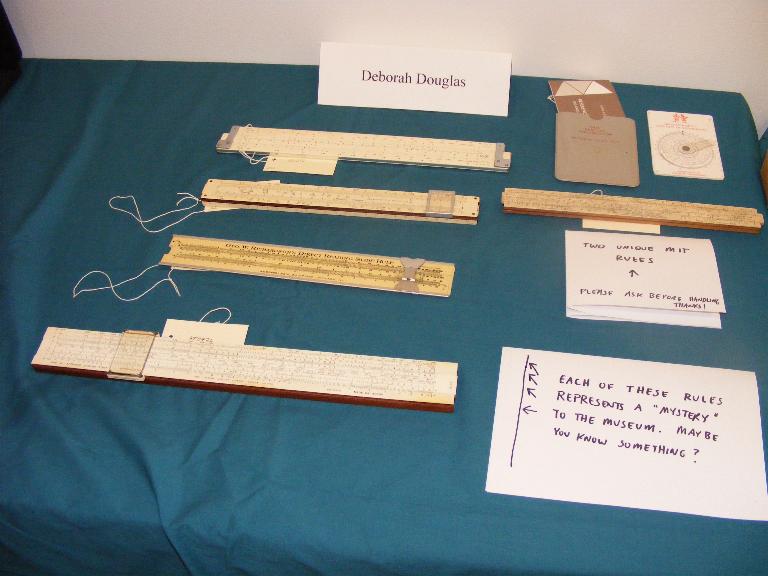 Clark selling more of the Hecht collection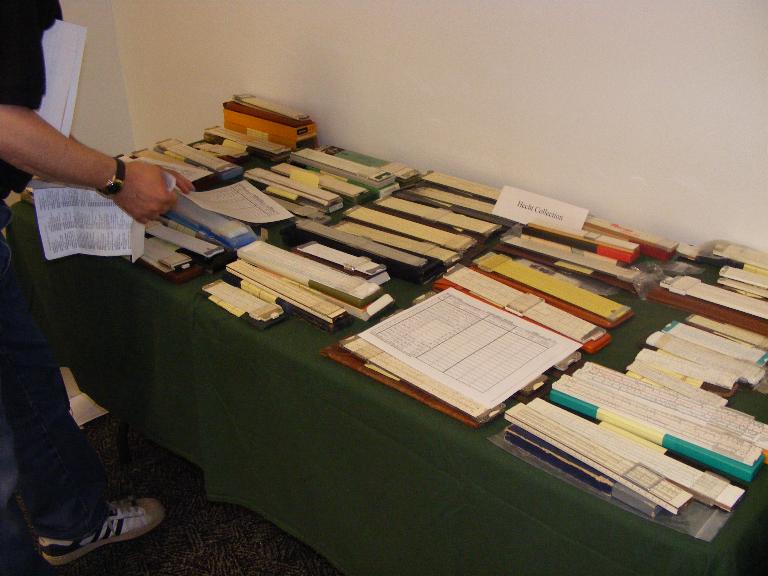 Herbert Gold's and Richard Davis' Table

Kate Matthews' Table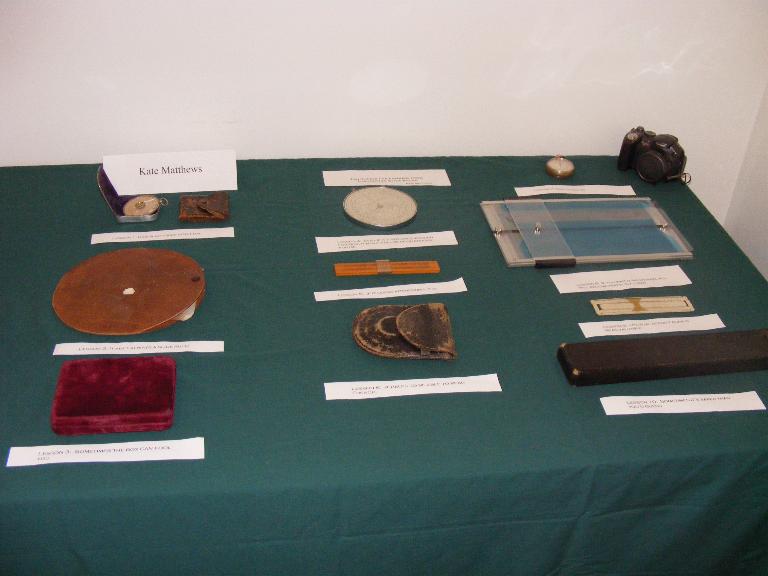 Robert Koppany's Table