Collection of pages from K&E catalogs for the GP-12 Slide Rule
Description:
Catalog Page from the 1967 catalog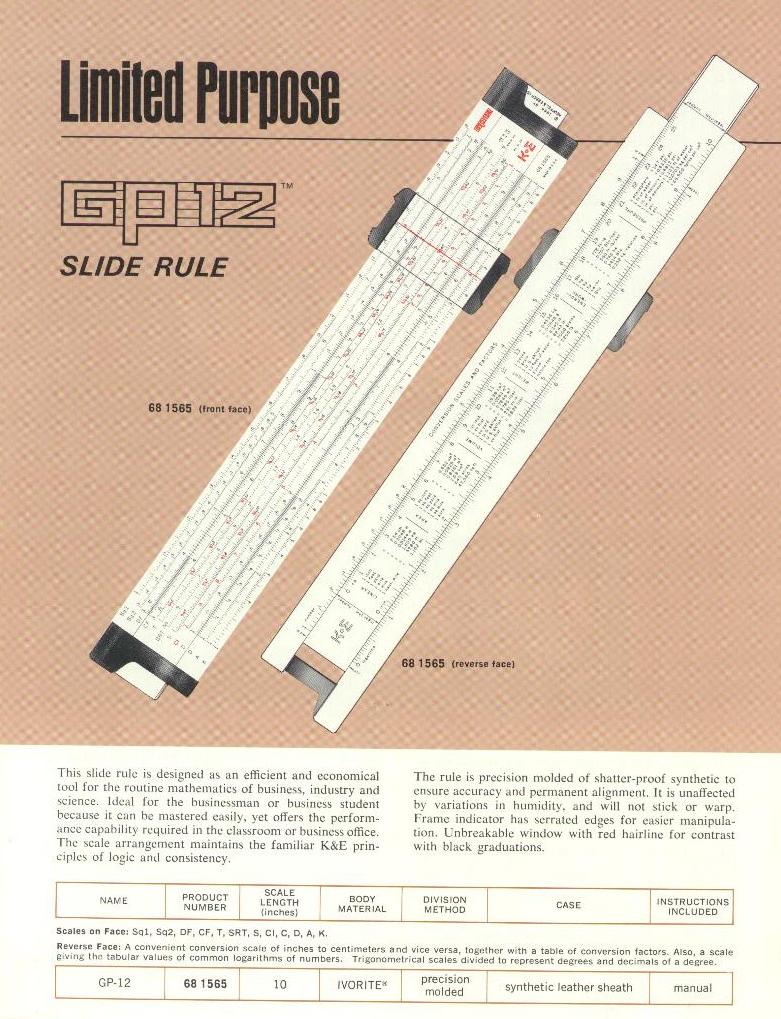 The GP-12 is a simplex type slide rule with conversion charts and scales on the rear of the rule. The GP-12 is constructed on a plastic frame. The GP-12 was intended for routine mathematics and targeted toward the business man and business student. The scale set seems to be a single sided Deci-Lon without log log scales.

The scale set is as follows:

Front: Sq1 Sq2 DF = CF T SRT S CI C = D A K

Rear:

Inch & cm on slide with ref marks on frame for conversion
C scale and L scale on body with ref marks on slide for logarithm lookup
Common conversion chart
History:
The GP-12 first appeared in the 1967 catalog and last appeared in the 1972 catalog.
Scans: Link to scans of the GP-12