"SUPPLEMENTAL MANUAL"
"POLYPHASE SLIDE RULE"
NO. D68 1617
The following manual is an addendum to the standard 4053-3 (68 1617) manual. A special series of 4053-3 was produced with the trig scales divided degrees and decimal parts of degrees. This addendum replaces chapters 4 and 5 in the regular manual.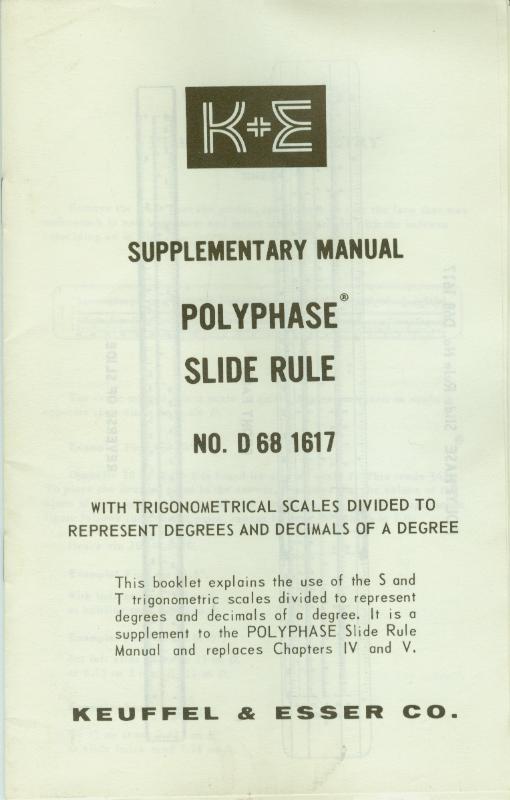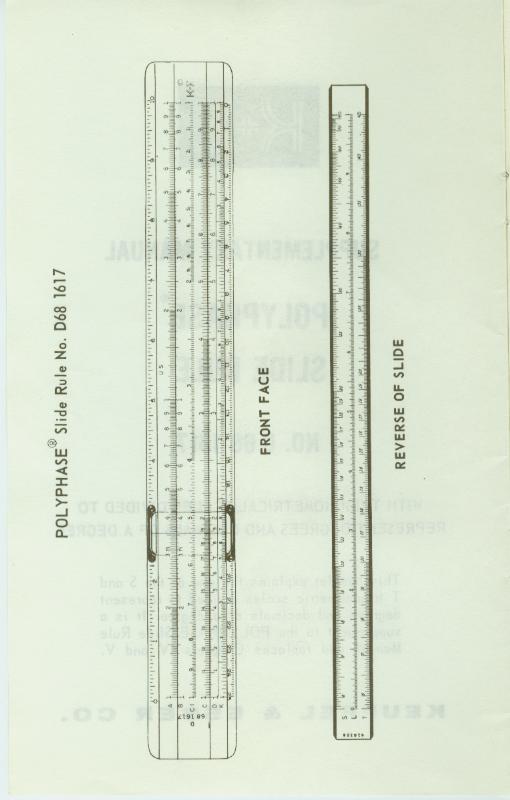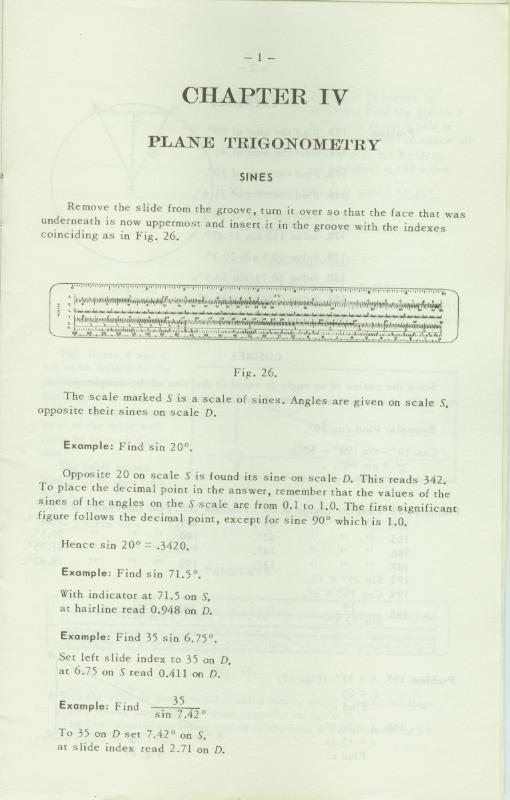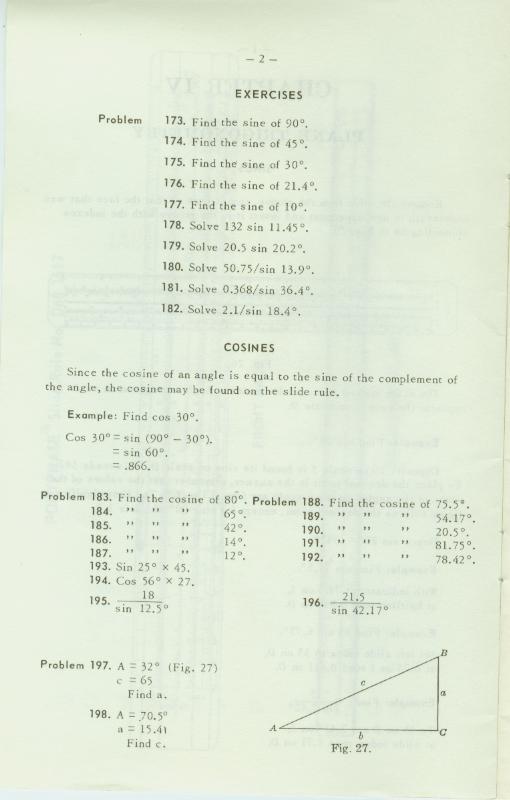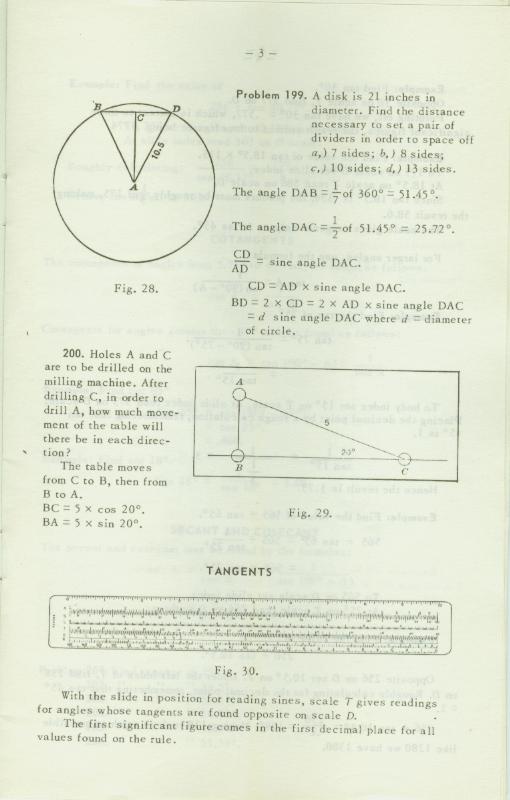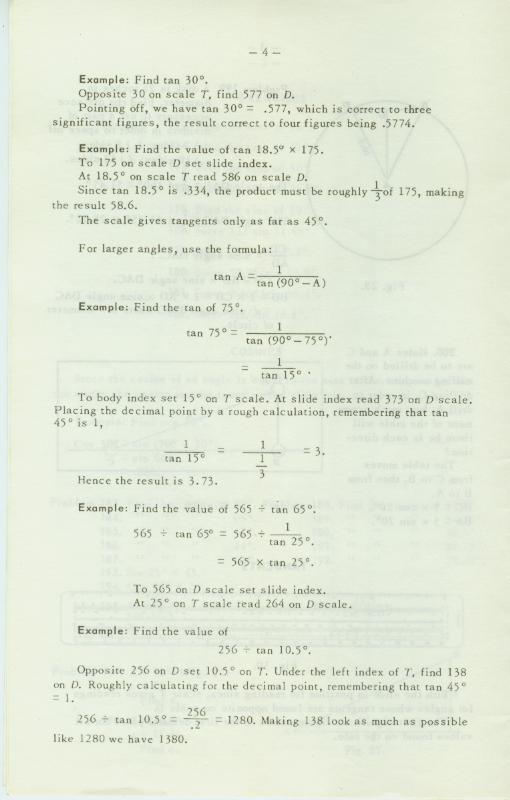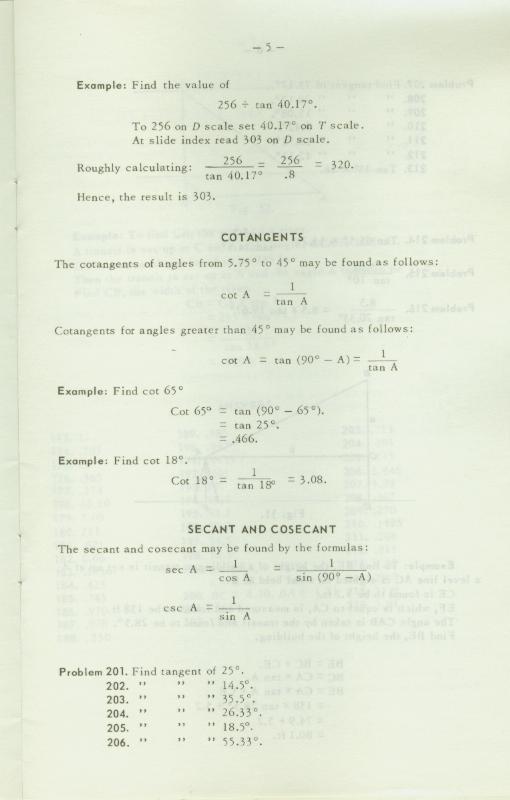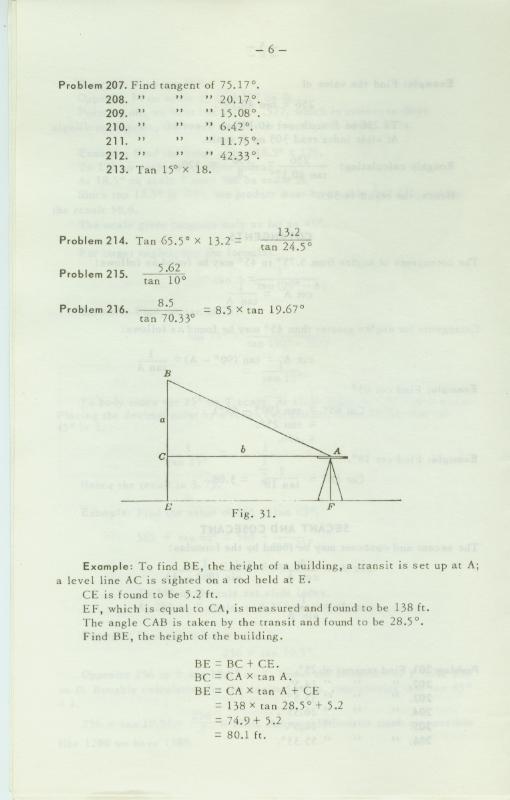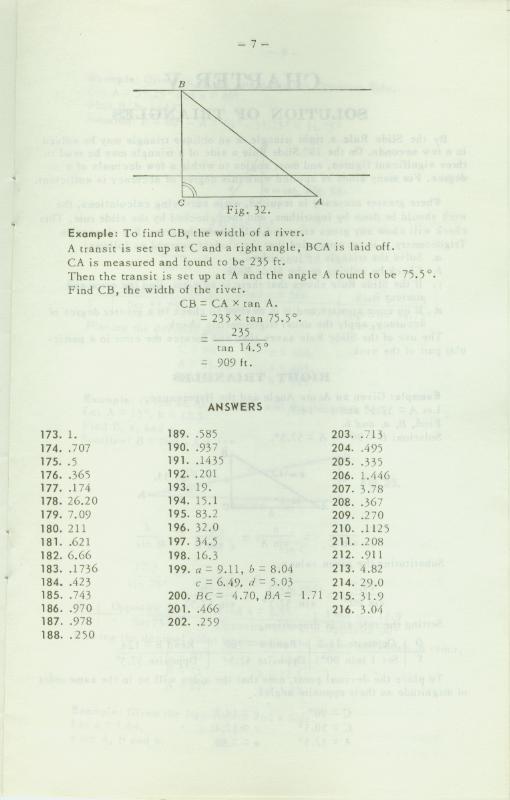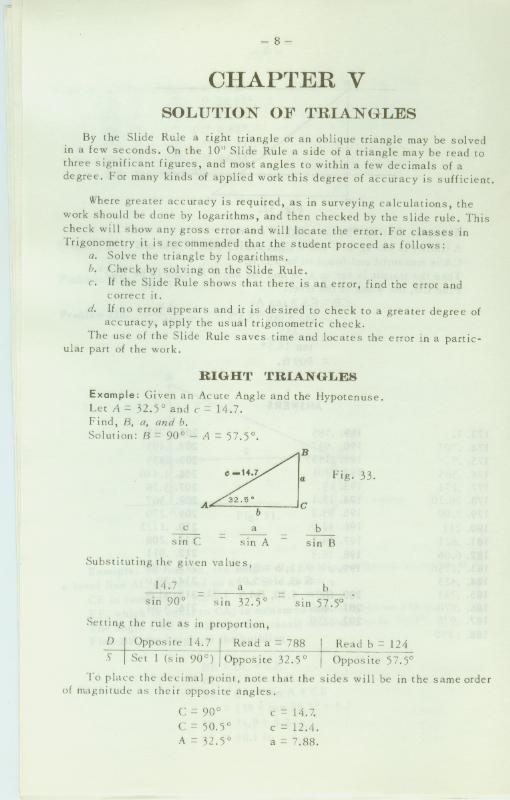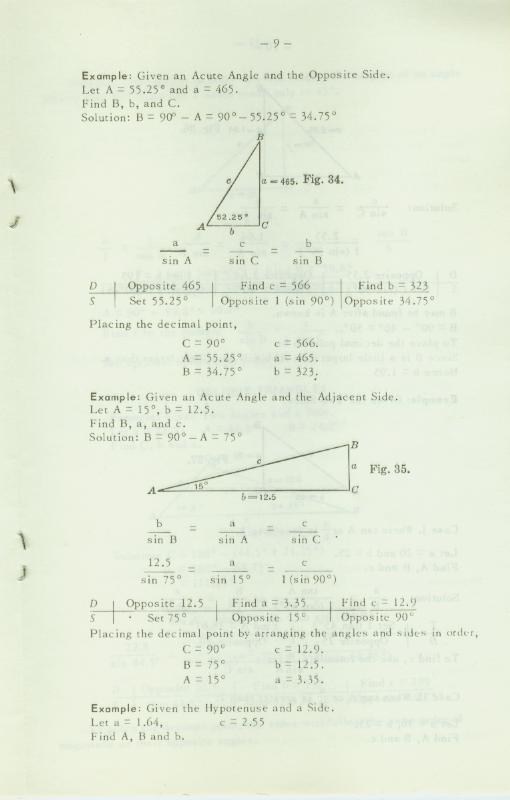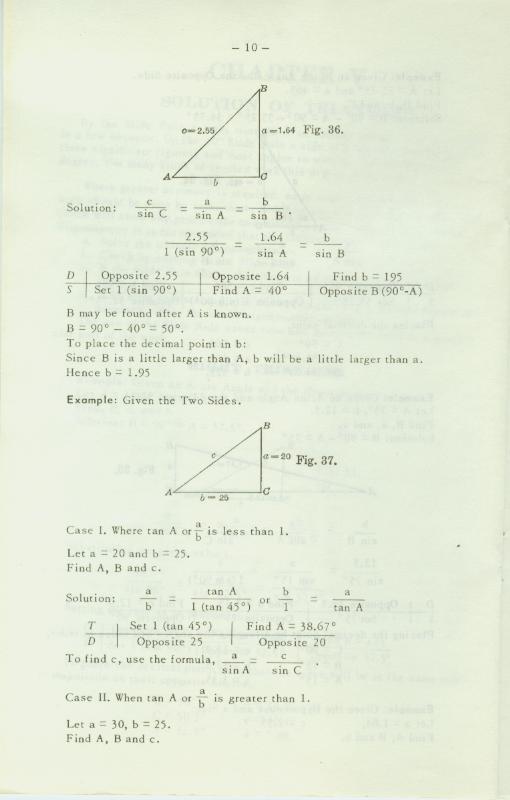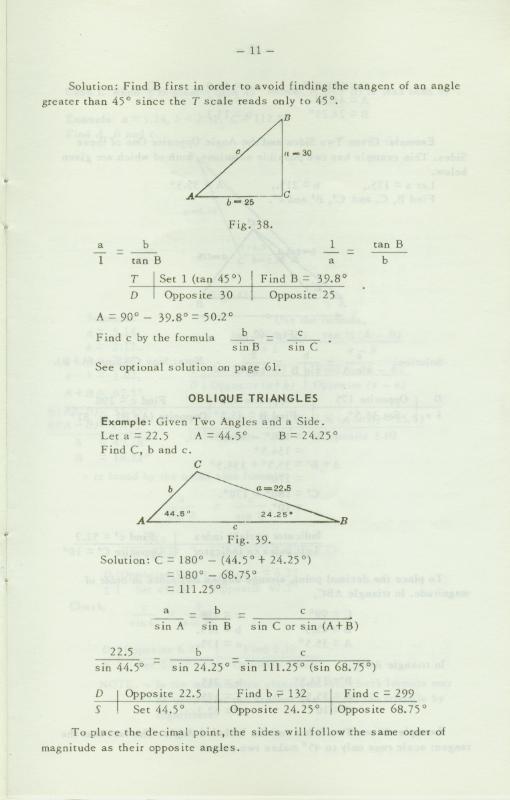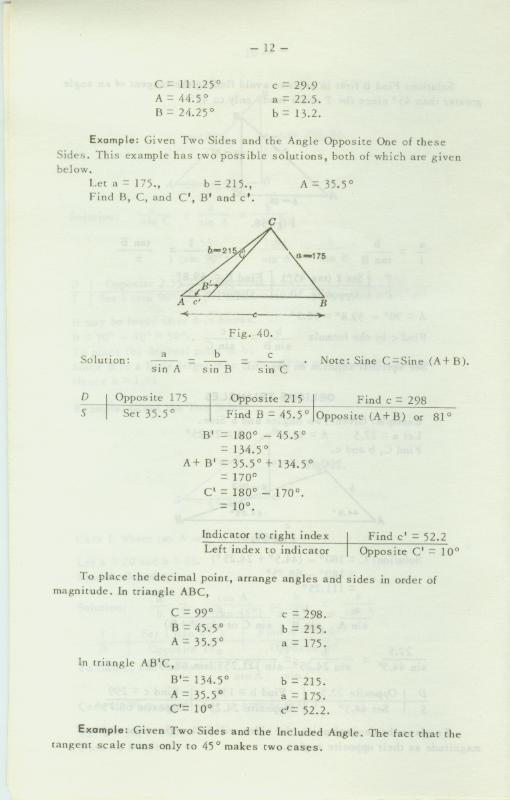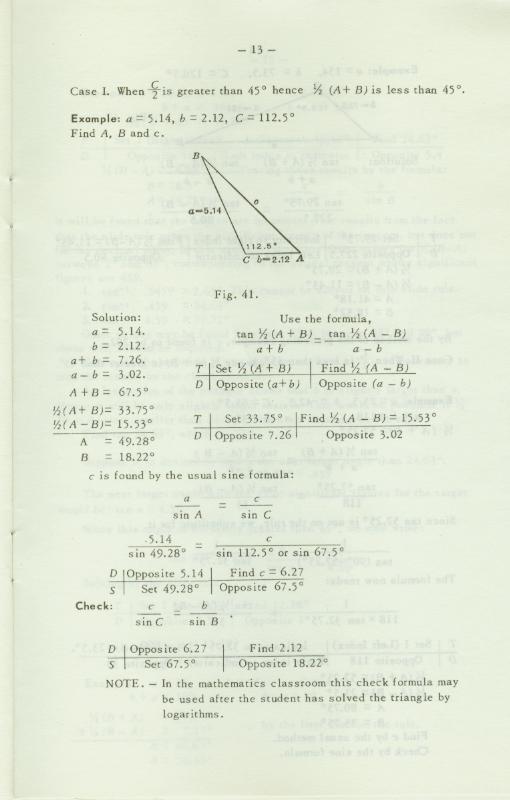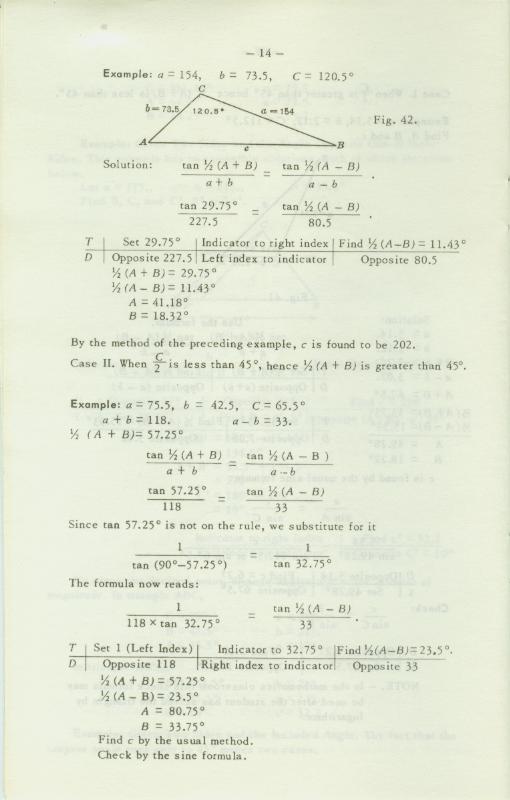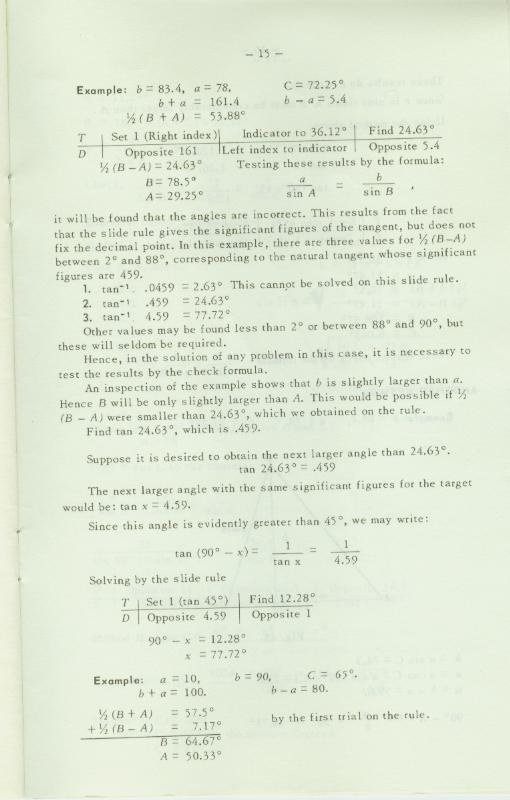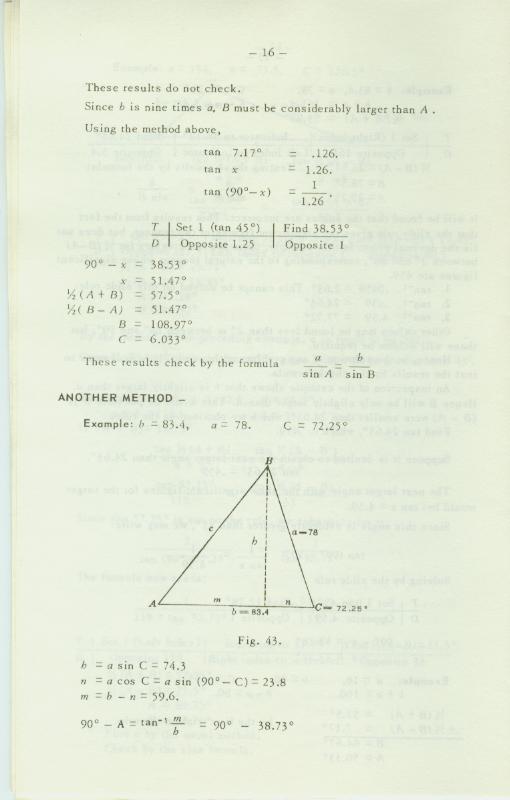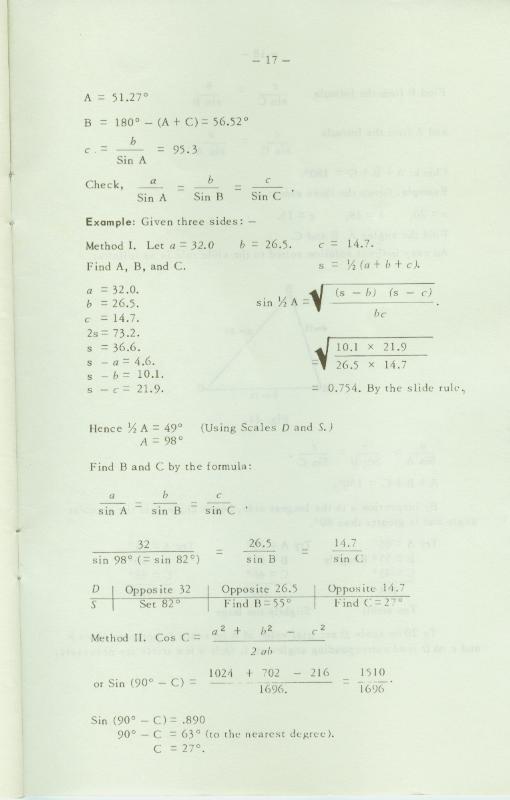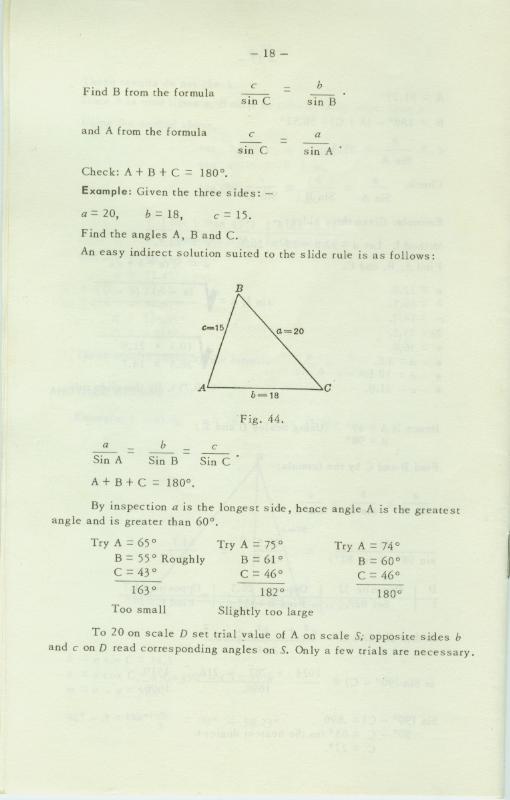 This manual is from the collection of Clark McCoy
The scans of this manual were provided by Clark McCoy
These web pages were produced by Clark McCoy