K&E 4175 KURTZ PSYCHROMETRIC Slide Rule
Scans are from the collection of Clark McCoy
Front view (click on image to enlarge)

Back view (click on image to enlarge)
End view of frame
This slide rule does not have any serial numbers. The only mark on the back side of the slide is the owners name.

The cursor is marked "Patent Pending" indicating that it was produced in 1936 or 1937.
The best description of this slide rule is contained in the catalog entries for it. It only appears in the 1936 full line catalog and the 1937 and 1939 slide rule only catalogs.
1939 Catalog Description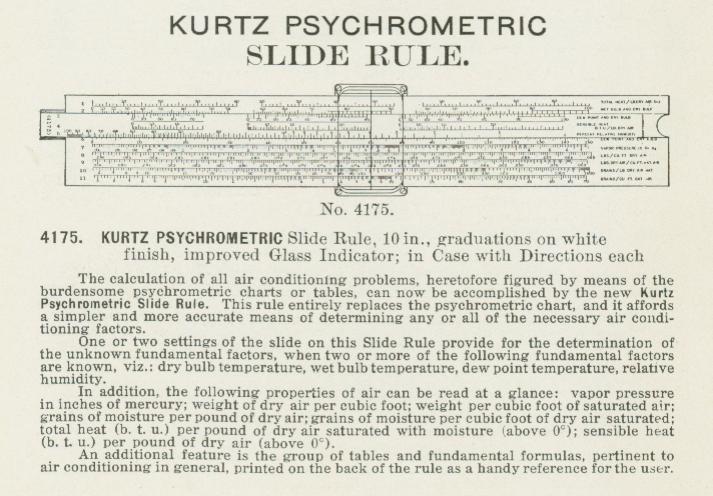 Manual for the 4175